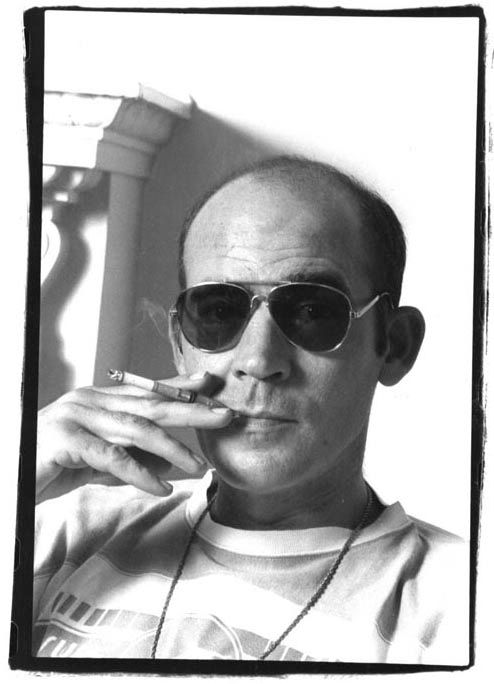 Hunter S. Thompson, "
outlaw journalist
," is dead.
Here is an excerpt from his
column
on the Honolulu Marathon:
"There are 30,000 of them now and they all are running for their own reasons. And this is the angle -- this is the story: Why do these buggers run? What kind of sick instinct, stroked by countless hours of brutal training, would cause intelligent people to get up at 4 in the morning and stagger through the streets of Honolulu for 26 ball-busting miles in a race that less than a dozen of them have any chance of winning? This is the question we have come to Hawaii to answer -- again. They do not enter to win. They enter to survive, and go home with a T-shirt. That was the test and the only ones who failed were those who dropped out."