Today is a wonderful day for my family. Today is the five year anniversary of the stem cell transplant that saved my wife's life. Angela was diagnosed with Acute Myelogenous Leukemia on her 30th birthday, November 2, 1999. She received chemotherapy but she immediately relapsed. The only thing that could save her life was more chemotherapy, radiation and a bone marrow/stem cell transplant; happily her younger sister was a perfect match. On December 8, 1999, her sister's cells dripped into Angela's veins and started rebuilding her blood marrow and restoring her to life. She had a very hard time recovering, including time in ICU, two total hip replacements and severe lung damage that will be with her forever. But she is with us today, and that is all I care about.
Here are some photos of Angela with me and our daughter, Lela. Today I celebrate Angela's life and her "5th birthday" and thank her for being such a wonderful wife and mother!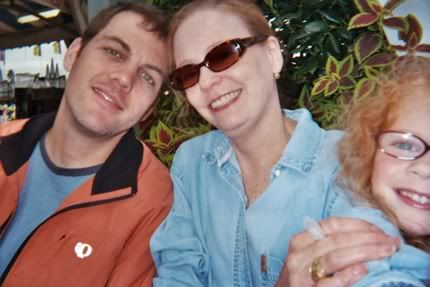 This is one of my favorites, a family self portrait at the State Fair of Texas. We have a lot of fun together.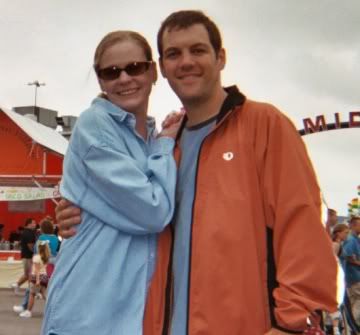 Here we are on the Midway at the Fair.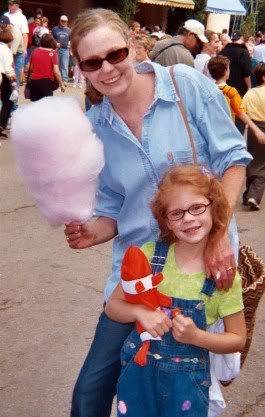 Angie and Lela love the food at the Fair.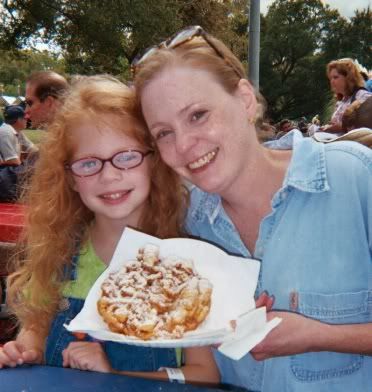 Mmmmmmmm, funnel cake.......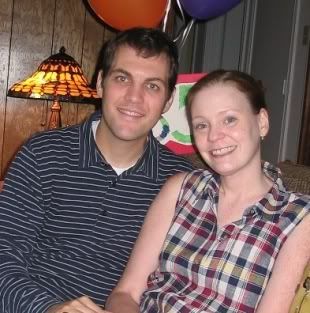 The two of us at my last birthday.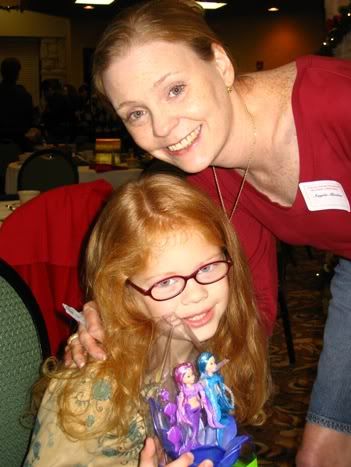 Lela and Angela at a "Breakfast with Santa" last weekend.
Congratulations, Angela. I LOVE YOU!