Well, I've decided to start posting to this blog again. Probably not as frequently as I used to, but from time to time. I don't know if anyone still reads this thing, but if you do, here's a quick roundup of the past few months:
In April we went to Bastrop, Texas for the
Rocky Hill Ranch 50k
. It was a great race on a nice trail and I had an awesome day. I beat my 50k PR by almost 56 minutes. I started, but never finished, a
race report
with pictures, course map, etc. I also won first place in my age division (I was the only one in my age division) and received a glass with the race logo on it: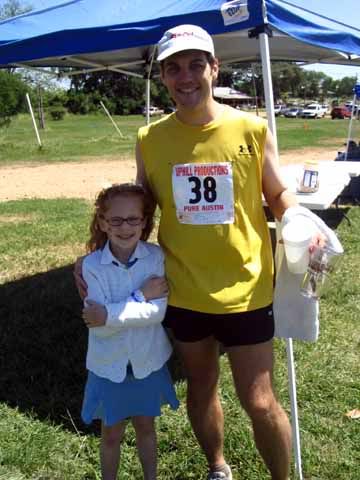 Next was my birthday, then Mother's Day. In May I joined the
North Texas Trail Runners
and I've had a great time meeting all the local trail and ultra enthusiasts. Last weekend we did a trail cleanup day at the
North Shore of Lake Grapevine
.
At the end of May Angela and I had our 14th wedding anniversary! Fourteen wonderful years....I'm very lucky to have a wonderful wife like Angela. Here's a shot of us at the State of Fair of Texas, one of my favorite family pictures: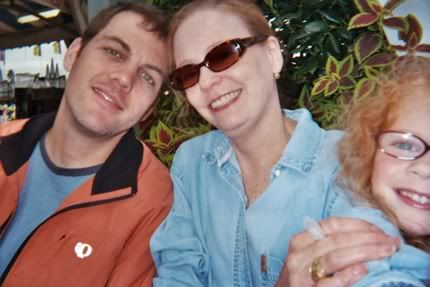 On the same day as our anniversary was Lela's "End of Year" class party. Angela is room parent so we organized it, set it up and helped manage the party. We had a Luau theme so we decorated the room with an inflatable palm tree and island decorations, the kids wore leis and drank punch out of little plastic coconuts, we played Beach Boys music and the kids played the limbo. It was a blast!
Next the family took a trip to San Antonio for the
Prickly Pear 50k
and a trip to
Sea World
. Prickly Pear wasn't one of my finest races, but I did finish with a time that was 36 minutes faster than my first 50k (but 18 minutes slower than my second 50k). The visit to Sea World was fun...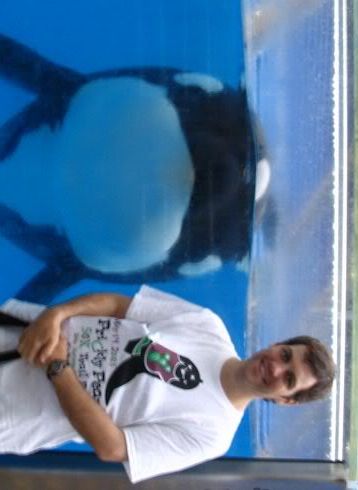 ...until the weather took a turn for the worse...
Next, my little girl graduated from kindergarten. I can't tell you how proud I am. She had a great first year of school. She did well academically, she matured socially, she's excited about learning, she loves to read. She is the joy of my life (she's also a complete wacko, but I'll leave that for another post):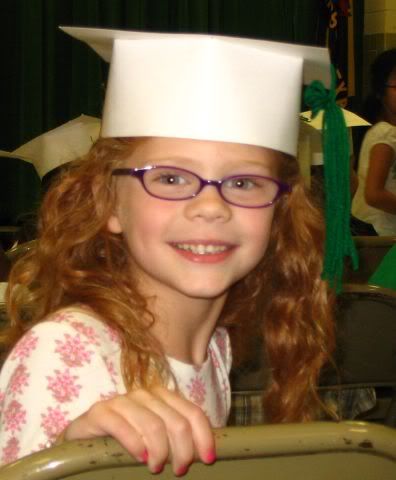 Then we drove to Washington DC to visit my Dad and his wife. Here's a picture of Lela and my Dad about to enjoy a 3D IMAX movie: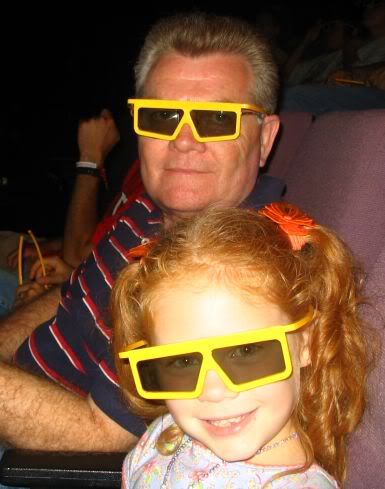 Next we drove to Johnstown, PA for the Laurel Highlands Ultra (race report
below
). Here's a little something that didn't make it into my race report. Since I was behind schedule, Lela and Angela had to wait around for about 2 1/2 hours (they arrived at the finish at
1:15 AM
, so you can imagine that they were a little punchy). While they waited, they composed two poems for me: one if I didn't finish the race, one if I did. Lela posed with each poem so I would have a record of the result, whatever it turned out to be (luckily I finished, but just barely). Here is the DNF picture: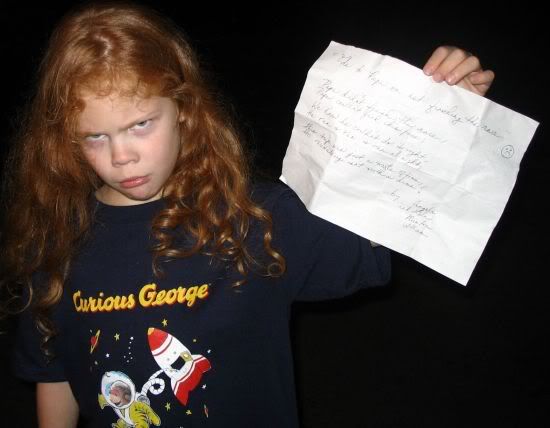 And here is the finisher's photo: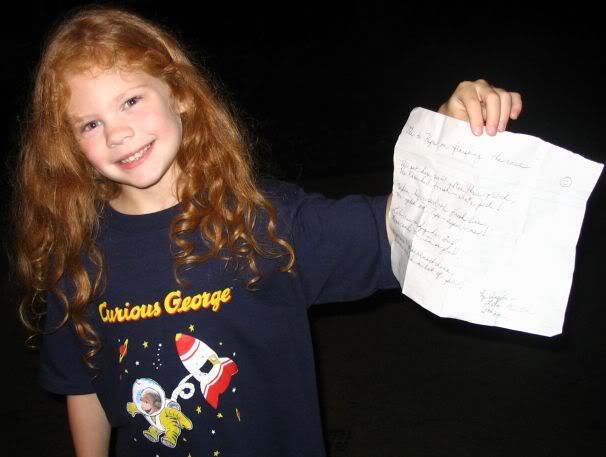 After vacation, it was Lela's sixth birthday: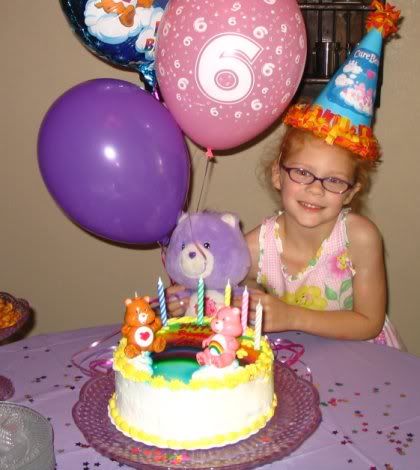 Here I am "finishing off" the birthday pinata: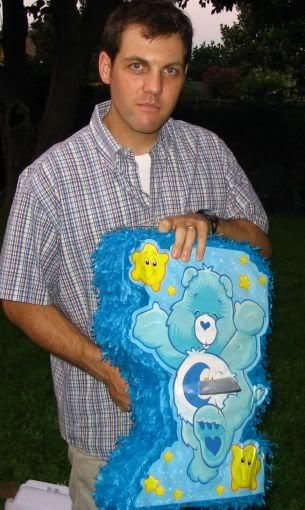 Angela and Lela are now in Corpus Christi, TX, visiting Angela's relatives. When they get back, my dear wife is going to have a total right knee replacement! Poor thing. This is still a result of the chemo, radiation and steroids that were part of her bone marrow transplant five years ago! Here's a lovely picture of her at Sea World: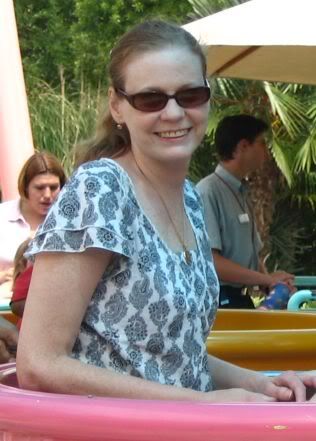 That catches us up to today. I'm still training for the
Heartland 100 Mile
trail run in October. I've got a lot of aches and pains left over from Laurel Highlands. I went out today for my first training walk since Laurel Highlands (exactly two weeks ago) and I had to stop after about seven miles. I chose a hilly, tough trail (
Cedar Ridge Preserve
, just about the only place in Dallas to do hill training and a
wonderful
trail) and I think I pushed too hard. My left heel started hurting again, and I had some weird pains in my right knee on the downhills.
I feel like I should keep getting in miles and time on my feet, so tomorrow I'm going to go to the local high school track that is very well cushioned and just put in as much time as I can at a very easy pace. Heartland is still over three months away so I have plenty of time to do trail work and hill work (although trail work isn't as important for Heartland since the course is on gravelly/rocky cattle roads). Since finishing Laurel Highlands I feel very confident about finishing Heartland. I just have to be smart and not make any dumb mistakes (like I made at Laurel Highlands).
This Friday I'm driving to Waco, Texas to meet up with some ultra friends who are also training for Heartland. We're going to do an all night training run/walk on some gravel roads outside Waco. I'm really excited about that! I think it will be a lot of fun and great training. I love walking at night and I've got the perfect headlamp/flashlight combo. I don't feel the need to slow down at night--I can usually go just as fast I would go during the day.
I hope everyone has had some great races and great experiences. I've been able to follow a few blogs (I recently enjoyed Dianna's
post
about trail running with
Jeff
) and hope to be able to catch up on all my old favorites.
Take care and keep moving. My new mantra is "relentless forward motion."