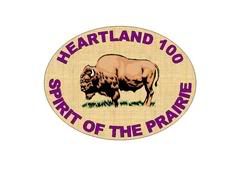 I will be talking about hills for a long time. My wife and I always joked about Kansas--flat, pancake flat, nothing for miles. I will never, ever say that again. Never. Ever.
The race was horrible and awesome! It was sublime for 33 miles and excruciating for 17. I made mistakes, but I'm already planning to learn from them.
First, the long and short of it: I finished. My official time was 12:34:37. One hour and ten minutes over my "goal" time. But I don't care! I finished. According to my Garmin, I spent 11:42:12 in motion (I'm not sure it qualified as racewalking, but it was movement of some sort) and almost 52 minutes resting. So I was over on my pace and my rest time. And I know exactly why: hills.
I've got lots of pictures (I took about 25 pictures on the course) and you will see hills. Out of 50 miles, only about 5 were flat. The rest were never flat--up the hill, crest the hill, down the hill, up the next hill, repeat. My biggest mistake is that I didn't slow down in the beginning to compensate for the hills. I really thought this was a flat race. I don't know why I didn't pay more attention to the altitude chart (I'll post a scan later). So when I saw those hills I should have slowed down. Instead I stayed right on pace (even a little under) and stuck with my race plan. I spent less time in the initial aid stations than planned and was just slightly ahead of pace. At the turnaround I felt great and got lots of good compliments from racers and volunteers.
Then at mile 33 I just crashed. I was in pain in my ankles and legs, and my back was KILLING me from stooping over when climbing hills. I just couldn't keep up the pace any longer, so I slowed to what for me is a crawl, mostly 15-16 minute miles. But I kept walking. I had to stop for 10-20 seconds every couple of miles to rest my back which was still in agony. But I kept walking. I came to Kansas to finish the race and that's what I was going to do. I just stuck with my slow pace and my forward motion and headed for the finish. At about mile 7 two kids on a four wheeler asked me if I wanted a lift! I felt like the gods were taunting me!! I declined the offer and kept walking. At the last aid station (unmanned) at mile 45.4 I pigged out--M&Ms, pringles, nuts. It was awesome. I'd had some trouble eating after the turnaround (that may have also contributed to my crash) so I loved shoving M&Ms in my mouth by the fistful.
About three miles from the finish I could see the water tower at the start line and I knew I'd make it. I knew Angela and Lela would be waiting for me. I just kept moving forward at my steady pace. As I turned the last corner the race workers, spectators (about three people) and some other racers, along with Angela and Lela, started ringing cowbells. Lela had some balloons for me. They put a lawn chair right in the middle of the street and I crossed the finish line, gave everyone a hug and collapsed into the chair. 12:34:37. Finished!
Interestingly, if I had slowed my pace early in the race to accommodate the hills I still would have come in after my goal, so no matter what this race was destined to be slower than I planned. But I'm just happy I finished. Several other racers dropped (my wife said every time they brought one in she was sure it was me!) so just to finish is an accomplishment. A runner that I corresponded with before the race who was running his first 50 came in an hour after his goal, which he also attributed to the hills.
After the race I ate some pizza that Angela and Lela brought me, then drank two Big Reds Sodas. When we got back to the hotel I took a cold bath (almost as uncomfortable as the walk) read a magazine in bed and then fell asleep. I woke up around 7:00 this morning and went out to get some coffee and drive around town a little bit, then I came back to the hotel and started getting things ready to load the car and head home.
I could write a super long post about the race but I'll hold off for now. Here are some interesting things about the race:
1. I didn't get one single blister. I never changed shoes or socks. I love my feet! They got me through a lot and didn't complain. I seem to have lost feeling in one of the small toes of my left foot, but other than that everything is A-OK.
2. This race only had about 200 racers, so most of the time I was alone. And I didn't mind it. I enjoyed the solitude and thinking about the race and about anything else that popped into my mind.
3. For the last 12 miles I had decided that ultramarathons are not for me. I planned how I would break the news to the RBF; I planned what I was going to send to the ultrawalking newsgroup; I planned to sell the Camelbak 100 liter pack that I recently purchased (I purchased it on eBay and I was going to sell it on eBay); I started thinking about what non-ultra races I would like to do next. But I can honestly say that after five minutes sitting in that lawn chair in the middle of the road, I threw all those thoughts out the window! I'm ready to do it again (later, not now!). It was an awesome experience, and although I hated a fair amount of it I still had a smile on my face, partly because it was humorous to think of myself trudging down the road all alone in the middle of nowhere. I had to laugh out loud when I passed cows on the side of the road because I must have looked like a fool!
But I have such an incredible sense of accomplishment. My wife compared it to childbirth--she hated it, she was in pain, she didn't understand why she was doing it, she swore she'd never do it again, but once it was over she was ready to do it again. I would never compare the birth of my child to a race, but I think the two experiences share this in common: a willingness to undergo pain in order to feel a sense of accomplishment.
So no, I'm not quitting ultras. I loved everything: the informality of the race, the small number of racers, the awesome volunteers, the beautiful scenery, the incredible challenge. I'm tentatively planning to race in the
Big Bend Ultra Run
, a brand new 50 mile race in Big Bend National Park, Texas, in mid-January. I'm starting to plan my training strategy, and there's one thing for certain: it will involve lots of hills!
I'll be posting a whole photoessay (assuming my pictures all come out) so be sure to check back for that. At a minimum you must stop by and see the pictures so you can say, "Damn, Marshall was right, Kansas does have hills!"
Thanks to everyone for all the encouragement and support!!
PS There are 89 posts to read from the RBF, so it may take me a while to catch up. I saw already that
Dianna
had an awesome first marathon! As she always says, "Woo hoo!" Nice work, Dianna.